作者: 来源: 发布日期:2016-09-26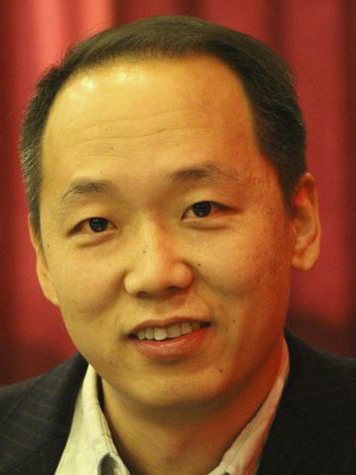 李强Li Qiang
副教授 工学博士 硕士生导师
Associate Professor Doctor of Engineering/ Post-doctoral Master's Supervisor
土地资源管理系主任
Dean of Land Resource Management Department
北京师范大学环境科学工学博士、中国人民大学土地资源管理博士后、罗格斯•新泽西州立大学访问学者。
主要从事土地科学与资源环境领域的研究和教学,在土地评价、土地规划、土地整治、耕地健康、土壤环境以及资源环境承载力等方面具有丰富的研究经历。先后主持国家社科基金、中国博士后基金特别资助、中国博士后科学基金面上资助、教育部人文社会基金、国土资源行业性公益科研专项等科研项目多项,参与国家重点基础研究发展计划(973)课题,国家科技支撑计划项目、全国国土规划、全国土地整治规划专题研究等重大研究项目;在《CATENA》、《Frontiers of Earth Science》、《Clean – Soil, Air, Wate》、《Journal of Food, Agriculture & Environment》、《Ecotoxicology and Environmental Safety》、《Ecological Engineering》、《农业工程学报》、《自然资源学报》、《中国土地》、《地理与地理信息科学》、《土壤通报》、《地域研究与开发》等国内外核心期刊发表论文40余篇,出版专著1部,参编著作或教材5部。获国土资源部国土资源科学技术奖二等奖、河北省科技进步三等奖、河北省国土资源创新成果一等奖、中国土地估价师协会论文著述优秀二等奖等奖项,2014年入选首都经济贸易大学校级后备学科带头人,2015年入选北京市青年拔尖人才培育计划。
主要开设土地利用规划学、城市生态学、遥感技术及应用、土地测量学、地学分析与方法等课程。
Email:eq1977@163.com;eq@cueb.edu.cn
Ph.D. graduate of environmental science in Beijing Normal University, bestowed Doctorate in Engineering; Post-doctoral of land resource management in Renmin University of China; A visiting scholar in Rutgers • The State University of New Jersey.
He focuses on land science, assessment of resources and environment, and he has research experience in land evaluation, land planning, land management, health of cultivated land, soil environment and carrying capacity of resources and environmental, etc. Successively, he presided over National Social Science Fund, China Postdoctoral Science Foundation funded project,Ministry of Education Humanities and social fund project, Special research in the field of land and resources industry; And, he participated in the National Basic Research Program of China (973), the national science and technology support projects, the national land planning studies, the national land renovation plan research, etc.
In recent years, he has published more than 40 papers on academic core journals at home and abroad, such as CATENA, Ecotoxicology and Environmental Safety, Journal of Food, Agriculture & Environment, Ecological Engineering, Transactions of the CSAE, Journal of Natural Resources, China Land, Geography and Geo-Information Science, Chinese Journal of Soil Science, Clean – Soil, Air, Water, Areal Research and Development, etc. Moreover, he has published one monograph, and participated in 5 works or textbooks. His research products have won numerous awards, successively, such as Ministry of land and resources science and technology prize Second prize (4th), Hebei Province Science and Technology Progress Award third prize (2nd), The first prize of Hebei province land and resources innovation (1st), China Land Valuers Association award of excellent paper writing Second Prize (1st), and he has be elected to Beijing Youth Top-notch Talent Support Program in 2015, Capital University of Economics and Business reserve subject leaders in 2014.
He set up courses for the undergraduates and postgraduates such as Land use planning, Urban ecology, Remote sensing technology and application, Science of Land Survey, Geonomy analysis and method. Currently he serves as Member of the Geographical Society of China, Member of China Land Science Society, Member of China Real Estate Valuers and Agents Association.